Lodging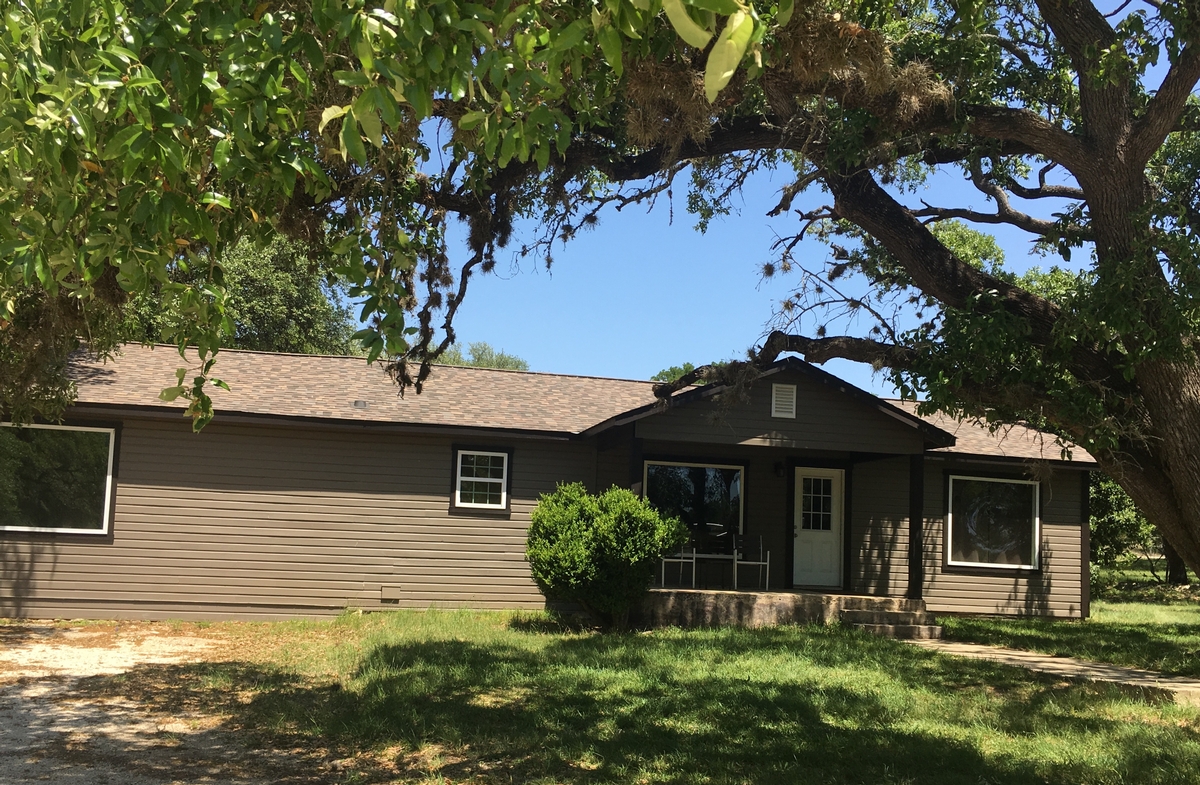 Hunter's Bungalow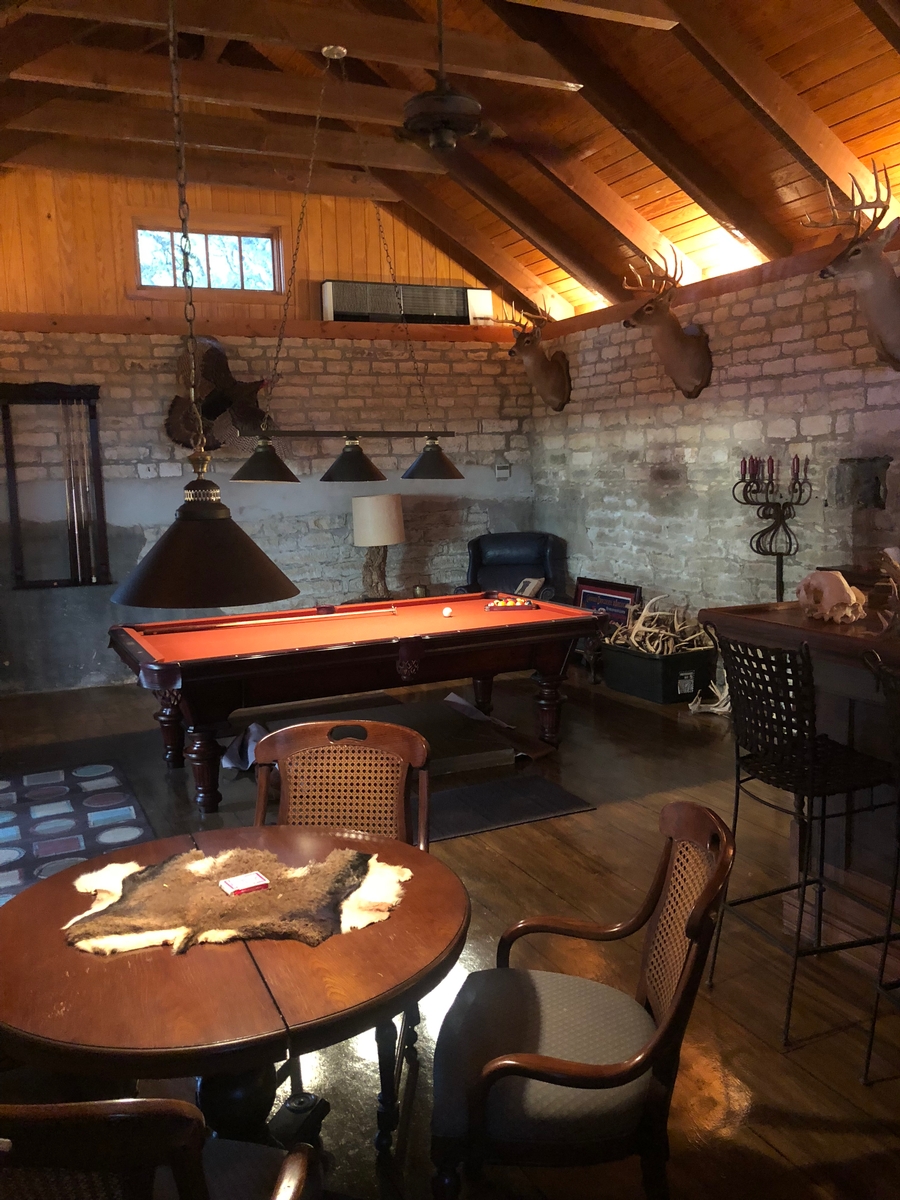 Cistern Billiards/Card Table
Historic buildings originating in the 1860's are still in use as well as several dating back to the 1920's and 1940's. You will be accommodated in those buildings while enjoying your stay at Still Waters Ranch.

The 1940's hunter's lodge was fully updated in 2017 and has a fully equipped kitchen, living room/eating area. There are four bedrooms with six beds and two full bathrooms. A separate 1920's bunkhouse has two bedrooms-one with a king size bed and the other with bunk beds and two single beds as well as bathroom with shower. A third 1860's historic building has a single bedroom with adjoining bath and shower.

There is a bar and billiard building (formerly the 1870's cistern) housing a full-size billiard table, a dart board game and a card table plus a bar with bar stools. The dining pavilion with grill and fireplace overlooks the heated pool and hot tub as well as a spectacular panoramic view of the hill country and beautiful sunsets. We have a dog kennel for the bird hunter's dogs or other best friend. The incredible views and features of this historic ranch, marked with a commemorative plaque from the state of Texas, make this a memorable location.


Still Waters Ranch Pictures Gallery